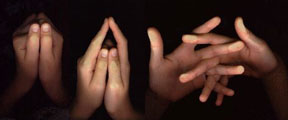 For those who haven't heard, the Congregation for the Doctrine of the Faith (CDF) released a
document
today with five questions and responses regarding certain aspects of the doctrine on the nature of the Church (Ecclesiology). The questions raised focus primarily on what the Second Vatican Council's
true
intent regaurding ecumenism.
The document gives responses to the following five questions:
1. Did the Second Vatican Council change the Catholic doctrine on the Church?
2. What is the meaning of the affirmation that the Church of Christ subsists in the Catholic Church?
3. Why was the expression "subsists in" adopted instead of the simple word "is"?
4. Why does the Second Vatican Council use the term "Church" in reference to the oriental Churches separated from full communion with the Catholic Church?
5. Why do the texts of the Council and those of the Magisterium since the Council not use the title of "Church" with regard to those Christian Communities born out of the Reformation of the sixteenth century?
The recent Motu Proprio Datae "
SUMMORUM PONTIFICUM
" has been seen by many as an attempt to bring the Radical Traditionalist Catholics (mainly the Society of Saint Pius the Tenth – SSPX) back into the fold. While I personally don't think this was the main intent, I do think there I a certain amount of hope that it would in the very least restart a dialog between the group and the Vatican.
Could this document then be a message to the SSPX that while the Church is willing to reconsider the restriction placed on the Tridentine Mass (the only Mass the SSPX celebrate), the concept of salvation being possible outside the Catholic Church (rejected by the SSPX) is truth and therefore non-negotiable?
This type of document is always one of the most interesting because it brings out so many wildly different views. The Radical Traditionalists will be screaming that the document's soft stance on Protestant "churches" is paramount to heresy. Then you'll have the Protestants screaming that the antichrist/Pope dares not consider them true "Churches" (like they've ever cared what the Pope said) in the proper sense.
But the most schizophrenic response yet has to be Ingrid Schlueter's over at her incredibly anti-Catholic site Slice of Laodicea. She writes:
"Pope Benedict is more consistent than his evangelical counterparts. Unlike them, he isn't willing to sell out what he believes to get along with everyone else. "
What?!? Did Ingrid Schlueter really just pat the Pope on the back? Is this the end? It's just got to be. Oh, no ... wait a minute. There's more:
"Unfortunately, what he believes is damnable heresy, and he views himself alone as the Vicar of Christ on earth for the one true church."
That a girl Ingrid, you had me worried for a second.
But let's not forget Ms. Schlueter, that's the "one true church," in the
Proper
sense.